What is a Healthcare Advocate and Why do I need one?
Professional patient advocates assist clients by working with members of a client's care team to ensure that care is planned and coordinated in such a way to maximize clinical outcomes. Patient advocates are generally licensed medical professionals such as Registered Nurses, licensed social workers, and other qualified health care professionals.
One of the primary objectives of a patient advocate is to help identify challenges in care, and work to overcome issues. Advocates can also help to find financial resources and help identify other important resources that help improve the quality of care being provided.
Some advocates work for hospitals, community-based organizations, or work independently. Regardless of who pays for these services, advocates focus on coordinating care among multiple providers to simplify the experience for the client.
Why Choose Stepping Stone Advocacy Services?
The Founder and Innovator of Stepping Stone Advocacy Services comes from a background of over 40 years in Nursing coupled with 20 plus years as a Nurse Case Manager. As a Registered Nurse, she practiced patient advocacy under the American Nurses Association Code of Ethics which states:
"The nurse promotes, advocates for, and protects the rights, health, and safety of the patient. The nurse makes decisions and takes action consistent with the obligation to provide optimal patient care."
Although she is now retired and not practicing Nursing, she brings these experiences to help patients and their families navigate the complexities of our current health care system, as a Patient Advocate.
In addition, at Stepping Stone Advocacy Services, the focus is on innovative approaches to meet our Client's needs. Our software program was specifically designed by a Patient Advocate, who understands the role of the advocate as well as the needs of the client. It enables us to spend more time with our clients, and less time on paper work. The software is HIPAA compliant assuring all information is kept confidential. Families and clients can access our software platform through a portal, allowing seamless up to date communication with all parties. Invoicing is done directly through the software platform.
Our website is designed to provide you with information regarding Patient Advocacy. In addition, all payments for services are made directly through our website, making it very simple and saving our clients time and money.
The person is often a nurse, social worker, geriatric care manager, or other health care professional who can help you navigate the health care system, including dealing with clinicians, understanding your condition and treatment options, and even helping with health insurance issues.
Lori Jumped Right In
My husband underwent nasal surgery 6 months ago, after he had a negative sleep study test and was referred to an ENT doctor due to continued fatigue and snoring.
Unfortunately, he developed two different serious infections, and we were concerned about his ongoing treatment with the ENT. In fact, we were very anxious because he wasn't getting better but the surgeon was not clear with us as to what to do next...
Lisa and Steve D
CLIENTS
Highly Recommended
If you are in need of a patient advocate, I would highly recommend Lori Schellenberg.
She is extremely knowledgeable, effective, and professional. Knows when to be strong and forceful yet loving and caring with your loved one and your family.
I was concerned about an elderly family member who had several severe falls, was forgetting to take medication, not eating healthy and not keeping up with...
Debbie S
CLIENT
Extremely Talented!
What a great use of Lori's talents!
I worked with Lori for several years during my career as an orthopedic surgeon. I know her to be not only compassionate and understanding but also a tireless advocate for what is right.
In difficult situations she was unwavering in her quest to enable me to provide the best possible care for my patients. She knows the system and how to work through it (and around it whenever necessary!
Dr. Ralph Salvagno, MD
ORTHOPEDIC SURGEON
Stepping Stone is Here to Help
Stepping forward to provide ADVOCACY SERVICES for patients and their families, to assist in navigating the complex maze of our current medical system.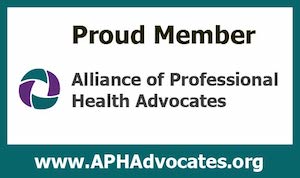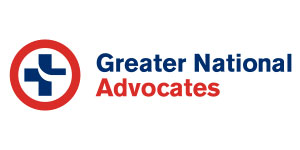 "*" indicates required fields